Want to learn how to get more recurring membership site subscribers?
This article is written particularly for those of you who have their own membership site and want to get more paying subscribers onboard. Normally, it can be a hard sell to get someone, even a loyal fan, to sign up for a membership site with an entrance fee or recurring monthly fee. Memberships tend to atrophy and dwindle over time so you usually find yourself needing to recruit new members a few times a year to keep things stable. This can be a big challenge and it can sometimes get more difficult over the lifespan of your membership site. But I'm going to share with you now my new favorite strategy that can double your membership site subscribers in just one week!
The $1 Trial Offer!
This amazing strategy is called the One Dollar Trial. I picked up this awesome tip from my favorite online business coach Kim Roach of Buzz Blogger.
Essentially, with this strategy you are going to be offering your membership subscription for the price of $1 for a trial period of 7 or 14 days.
In my case, I offered my entire 12 month program upfront for a 14 day $1 trial. After the 14 days expired, these members would be charged my monthly fee of $17 for as long as they wanted to have access. This was an unbeatable deal for my customers! After a 5 day email campaign I brought in about 68 new paying members to my membership site. Even after the 14 day trials ended, I only had a few people end their subscriptions. That gave me about $1,000 extra dollars in monthly recurring revenues. Now imagine what this could do for your business!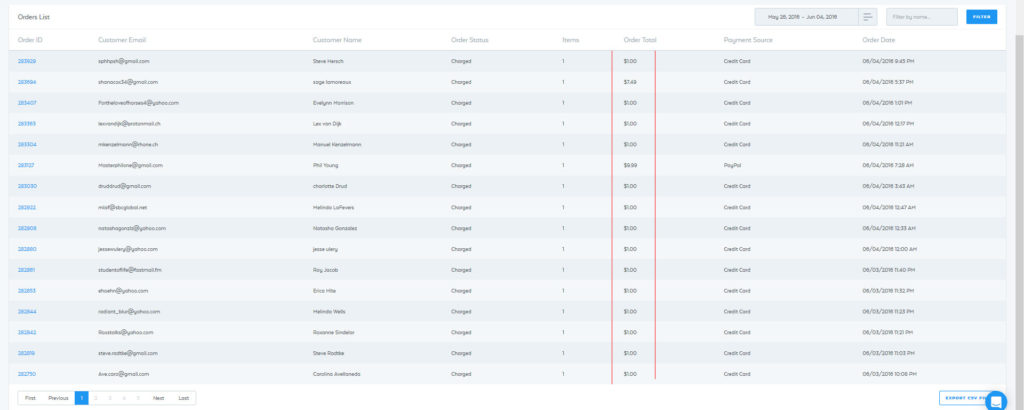 The Email Campaign
This strategy is also great because it doesn't require a whole lot of extra work on your part. You should already have your membership site set up, so all you really have to do is create your $1 trial product and your email campaign.
Create a 5 day email campaign for your $1 trial offer.
Here's the setup that Kim taught me, which I easily employed with great success.
Day 1 – Announce the $1 trial
Day 2 – Story-based email
Day 3 – Something NEW (include something new, like a Bonus or new payment option)
Day 4 – Bullet-point email
Day 5 – Last day email
Day 5 (Email #2) – Final notice email (Send around 7 or 8 PM)
Provide as much value and entertainment in your emails as you can. These emails are basically like a sales page delivered to your mailing list subscribers over the course of 5 days. They are written to sell your membership site product.
In your emails, it is important to include a link directly to the checkout page for your $1 trial offer. Don't send people to your sales page. This will only lower your conversions. You're selling them on your product in the email campaign already.
Here's a snapshot of my SamCart sales page for my $1 trial.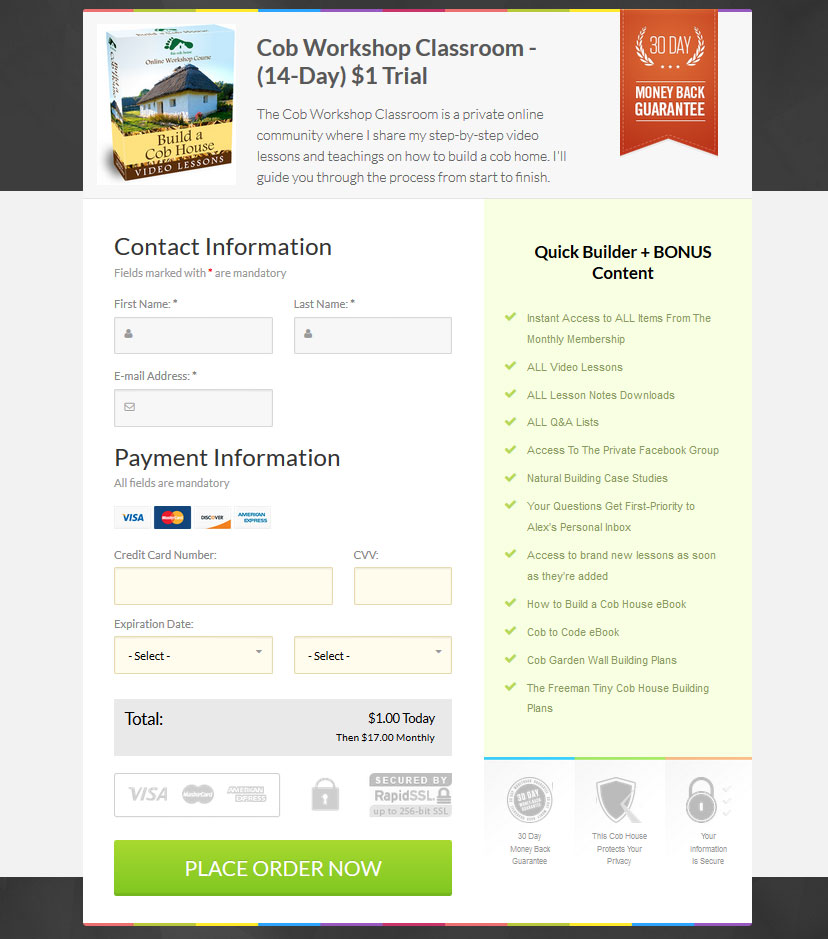 Synopsis
Create an irresistible offer for your membership site
Offer a $1 Trial for 7-14 days
Deliver a 5 Day email campaign
Send people directly to your $1 trial offer checkout page
I hope you get as much value out of this method as I did. Give it a try! And leave your questions and results in the comments below. I'd love to hear about your success stories!
Save
Save
Save
Save